Kings open spring campaign with shut-out loss to Titans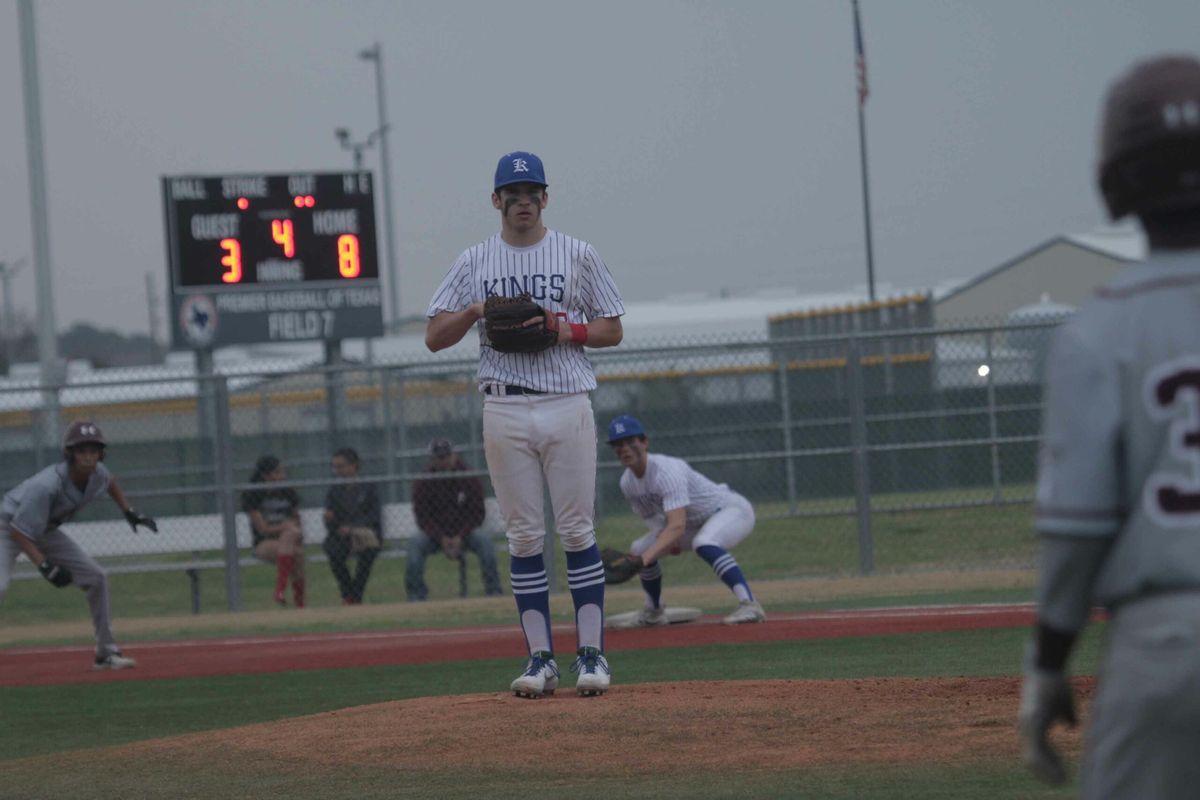 The Legacy School of Sports Sciences Titans defeated the Tomball Kings 7-0 today in the season opener for the Kings at the Premier Baseball of Texas Sports Complex in Tomball.
The Titans rocked the Kings for nine hits over five innings in a two-hour-time-limit game. Eight walks by Kings pitchers and two fielding errors kept Titans batters busy on the base paths throughout the evening.
The Kings kept the game within reach through four innings, trailing only 3-0 at the bottom of the fourth. But the Titan bats came alive in top of the fifth. They rocked the Kings for five hits in what would be the final inning, capitalizing on those, a walk, and an error to put the game away with four additional runs.
In contrast, the Kings struggled at the plate, managing only two hits and three bases on balls. The Kings hit the ball solidly at times, but were never able to string together enough offense to amount to anything. Only twice did Kings runners reach third base.
The Titans stranded thirteen runners versus three for the Kings.